Membrane flashing installation.
Date: February 2019
Client: SBS Construction
Project Type: Flashing
Our field superintendent noticed that the bottom of this masonry project would required waterproofing behind the stone to avoid problems down the road. We worked with SBS Construction to develop this unique application. To keep the application wrinkle free we called on our best skilled resources to deliver this solution.
Polyguard 400 membrane
Primer and mastic to seal top and side seams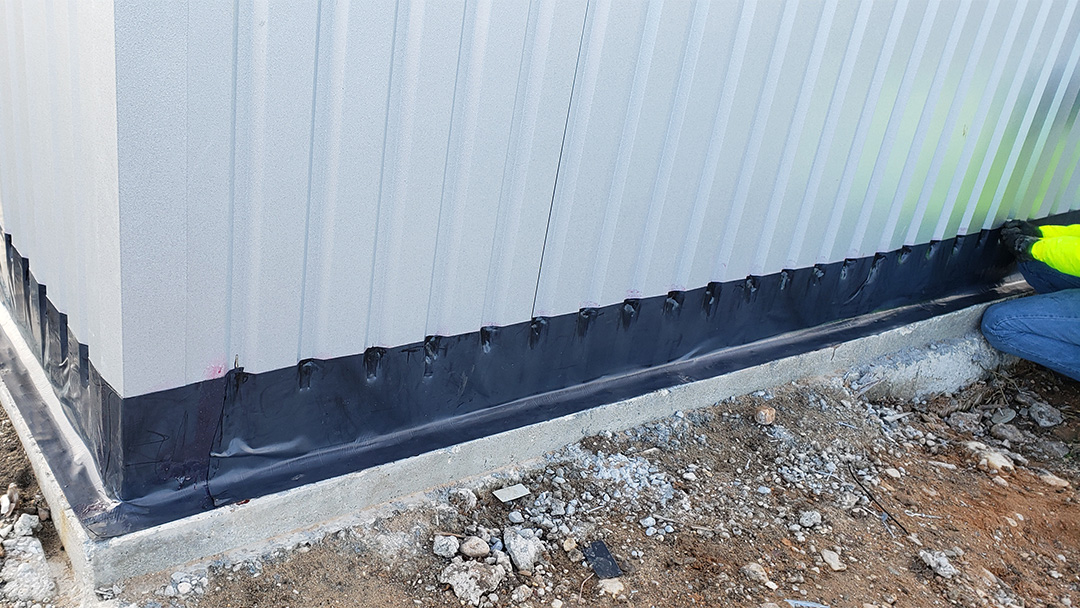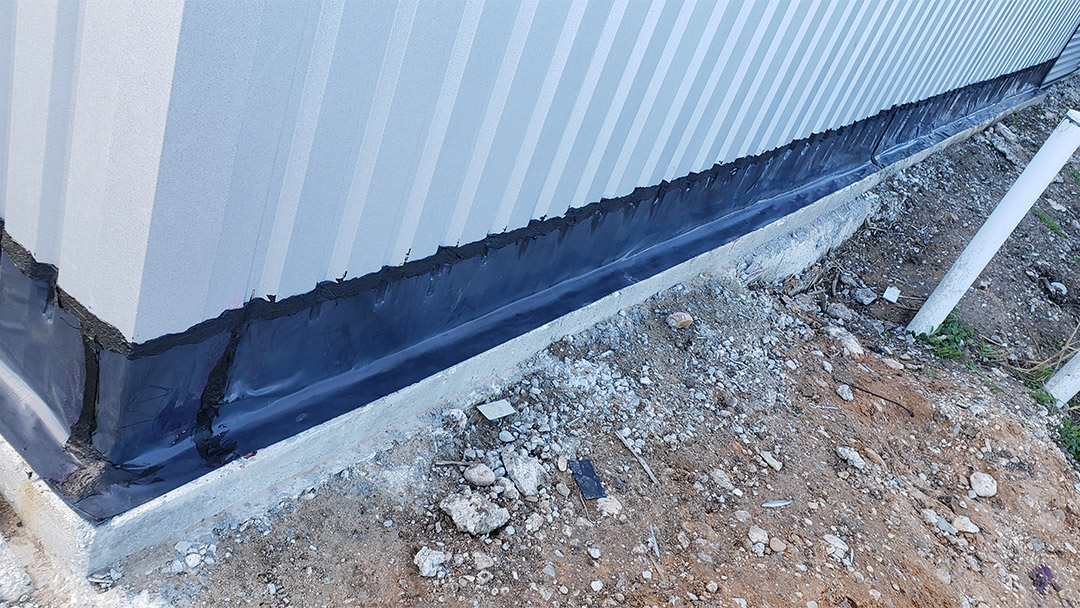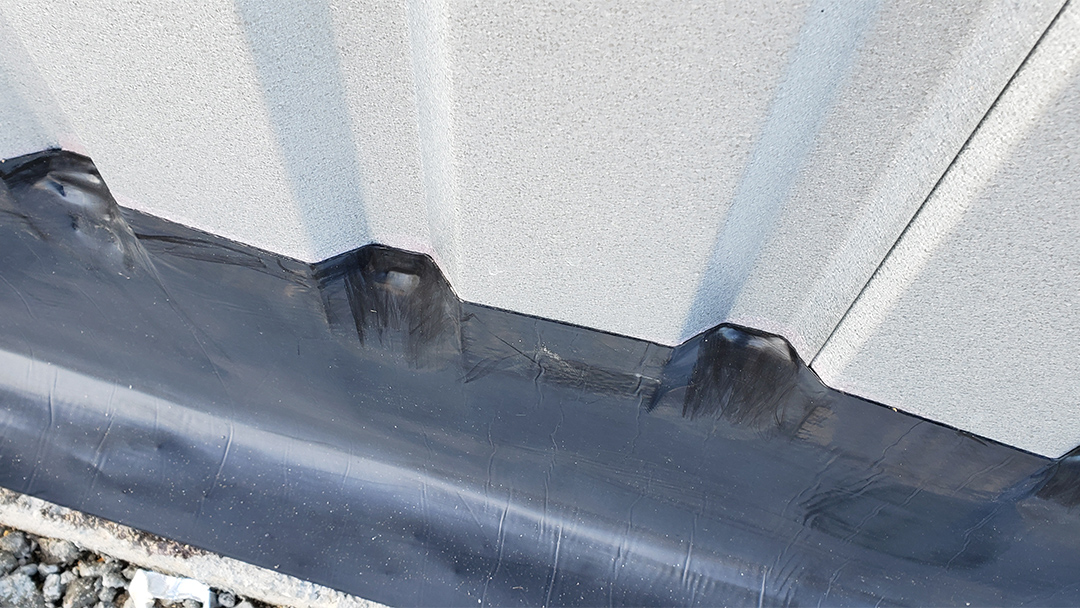 From the Manufacturer
POLYGUARD 400 AIR AND MOISTURE BARRIER is a 40 mil self-adhering, self-healing membrane consisting of a rubberized asphalt waterproofing element, bonded to a strong cross-laminated polyethylene film top surface.